Overview
The PJ-Control Tool is a control software for Vivitek's projectors. It's useful for AV System Installers and Enterprise IT members who need a centralized system tool for remotely managing and monitoring the deployment of multiple networked Vivitek projectors. It allows for the scheduling of powering on/off systems, and controls such as picture, lens, blend, geometry, masking, color and other settings.
Key Features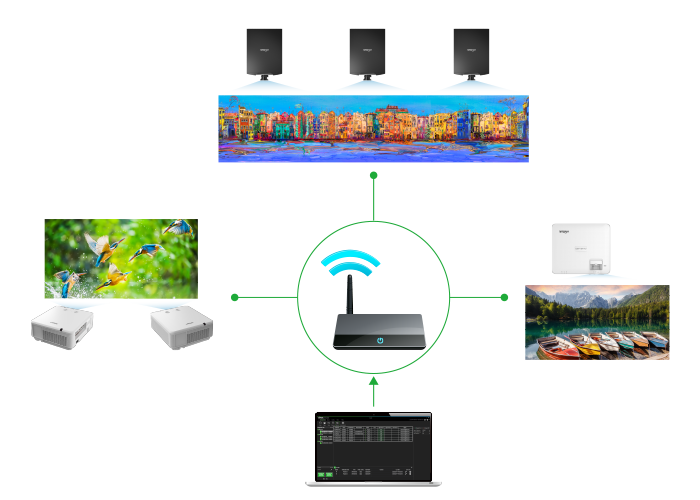 System Management
Manage and monitor single or multi projectors over the same network.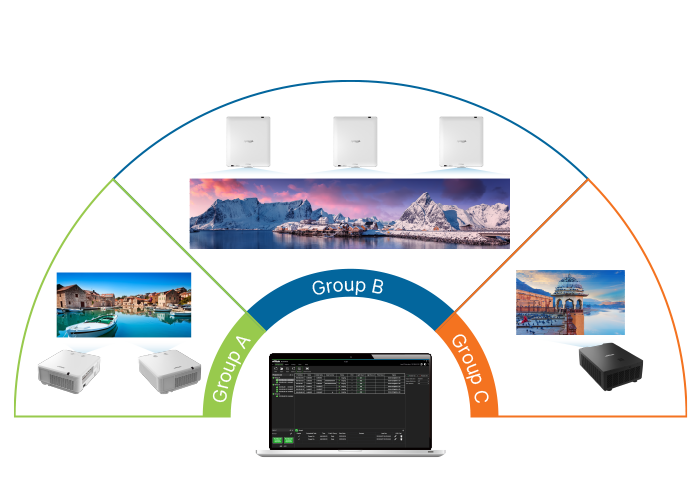 Create Groups
Create groups, naming and control the projectors simultaneously.
Simple setup
Projectors in the same network are automatically found and displayed.
Real-time
Support poll time to get real-time system status.
Custom Warp(DU8395Z and DU9900Z only)
Custom Warping to give adjustment for highly precise image correction.
Custom Masking (DU8395Z and DU9900Z only)
Line and Bitmap Masking to create capabilities of masking.